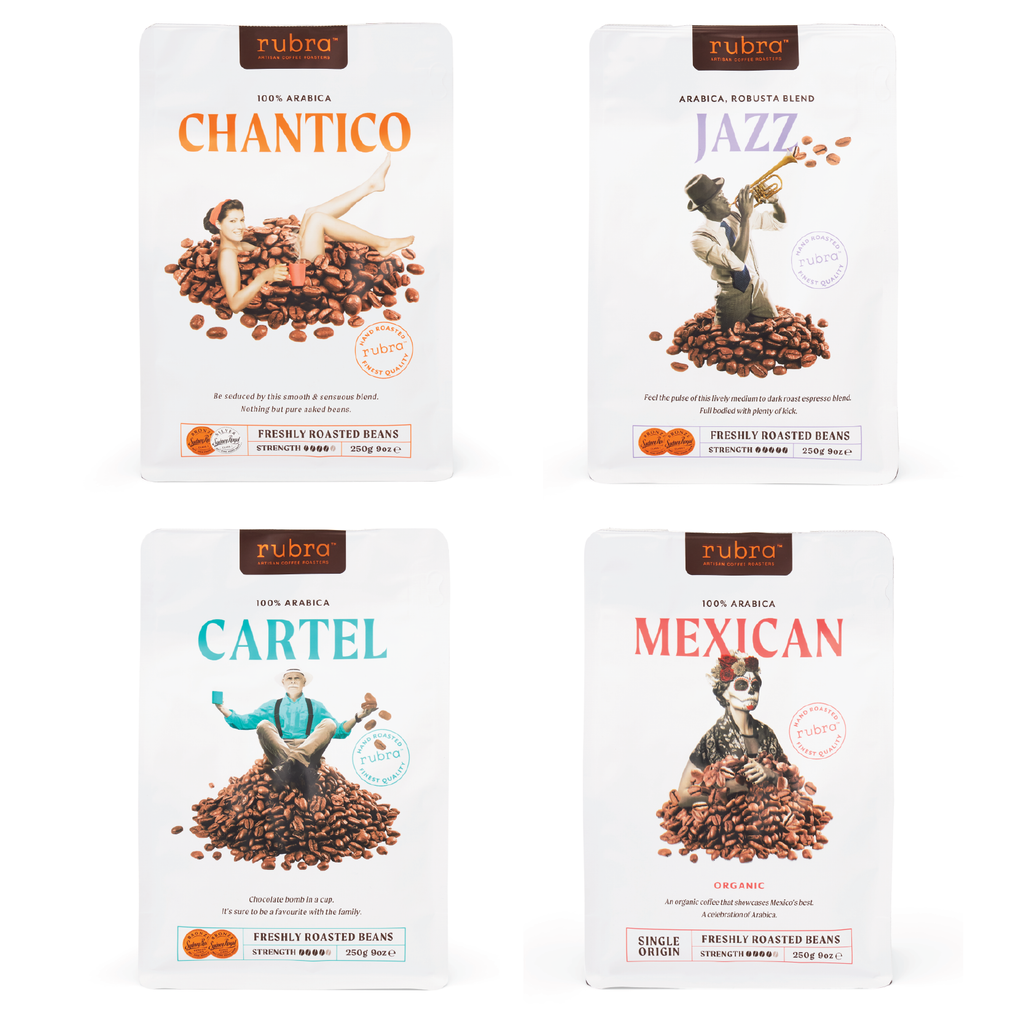 Want to try out the most popular coffees of our retail line? Here are 4 x 250g of the best at discounted prices! 
Click on the Blend or Single origin name to view their tasting notes.
This pack is sold as WHOLE BEANS. For ground coffee, choose a grind or write in the delivery notes in your cart for more than one grind type.