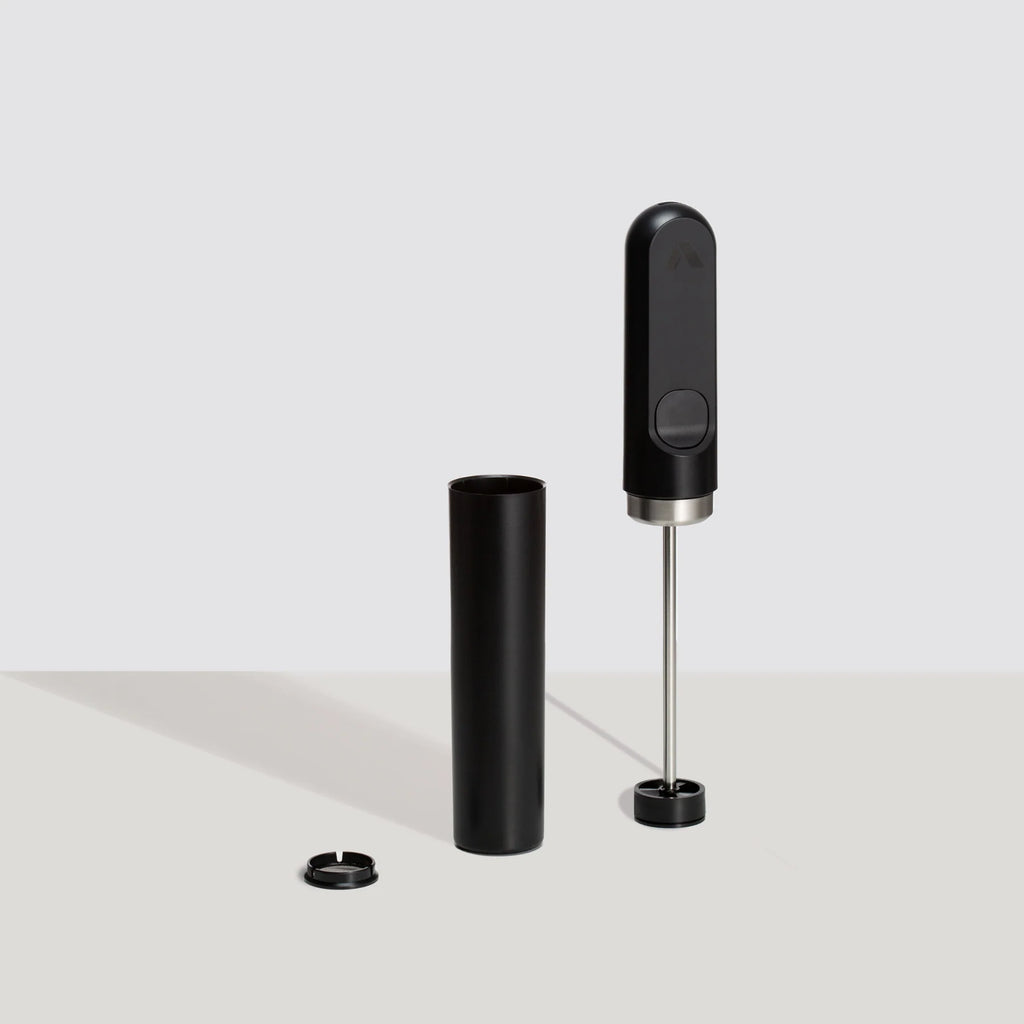 Café quality microfoamed milk is now possible at home! Make your own barista-style cappuccino every day with the NanoFoamer V2- a complete rebuild of the original NanoFoamer, with more robust materials and engineering.
The new V2 features:
New digital switch and tighter tolerance powerful motor
NanoScreens now snap-fit, ensuring a far stronger hold on the impeller while simultaneously preventing buckling over time
Replaceable impeller
Upgraded materials
Better seals on the closures and shaft
The upgraded motor is more powerful
Stainless steel housing
Upgraded button on/off switch, allowing you to focus on the foam while holding the NanoFoamer as lightly as a pencil
Reduced vibrations
Microfoamed milk has bubbles so small, they become invisible. The milk transforms into a liquid velvet texture. It blends perfectly with the espresso and crema, adding perceived sweetness to your cappuccino or latte. Microfoam also makes better looking drinks and is a pleasure to pour.
 Latte Art requires some practice, but the challenge exciting and the result rewarding. Compare this with dry foam, which is made with standard milk frothers by merely whisking the milk. The result is runny milk, followed by a blob of stiff froth. This rigid frothy substance never mixes with the espresso, and the flavours stay separated and conflicting.
Using the NanoFoamer is easy. Simply choose a NanoScreen to suit your preferred microfoam type: Superfine, fine, or ordinary foam. Then churn your warm milk (55°C is ideal) for about 15 seconds. Start in the middle to incorporate air, then move to the side to continue churning and blending the foam. Finally, pour your perfectly microfoamed milk over espresso. It should feel like pouring paint. 
*Note the NanoFoamer requires two AA batteries (not included).