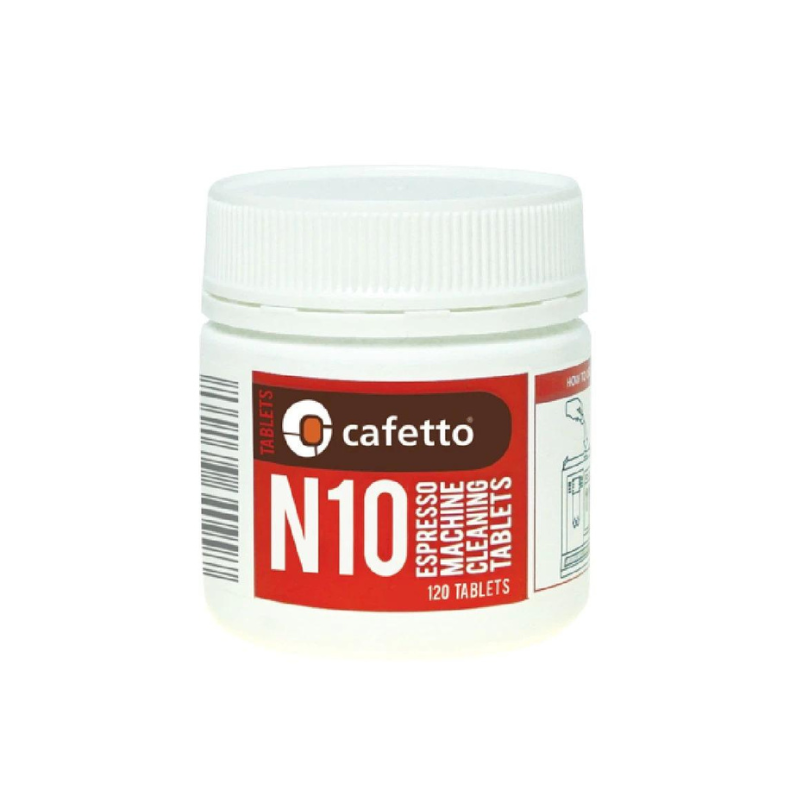 Designed to safely but effectively remove all coffee oils and residue from the brewing group of selected seup-automatic espresso machines. 
Recommended for: Nuova Simonelli Microbar and WMF super-automatic espresso machines. 
Features and Benefits:
- 100% soluble and free rinsing
- All pharmaceutical and food-grade ingredients
- Non-corrosive formula to protect the espresso machine
- Targeted dissolving time to provide optimal cleaning performance
120 tablets - 1 gram per tablet. Simple to use - just insert one tablet into the machine's cleaning tablet opening and follow the instructions provided by the machine manufacturer.