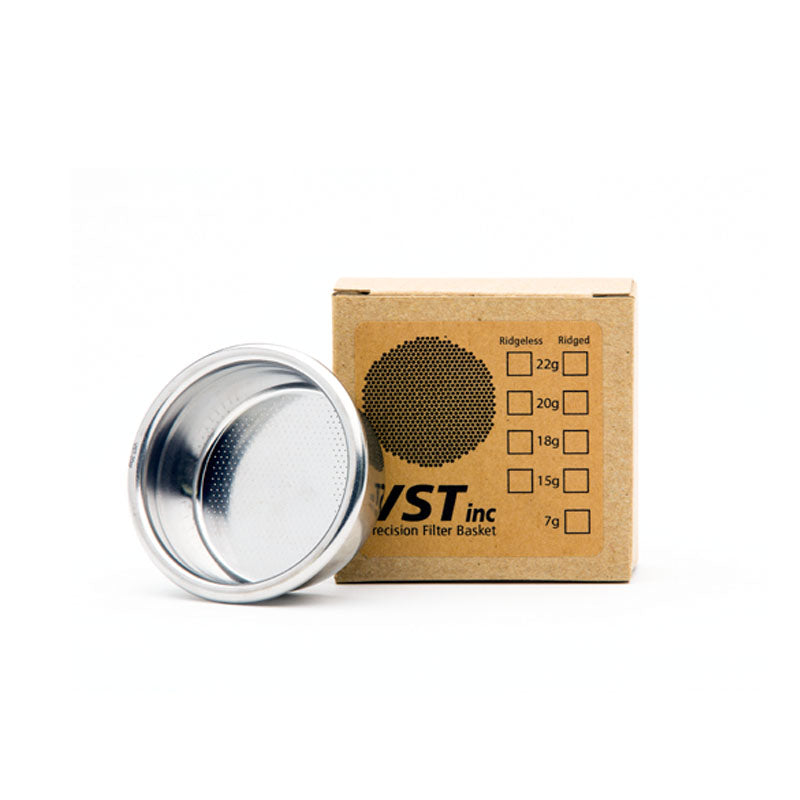 58mm Group VST Precision Portafilter Basket. Note: This Basket Has An External Locating Ridge.
Experience uniform extractions across all groups for the first time - permanently. The essential espresso filter for those in search of the ultimate cup.
Suits most E-61 group heads and any group that measures 60mm in diameter and work with a tamper 58.3mm. Recommended for use with the following machines: La Marzocco, Synesso, Nuova Simonelli, Faema, La Cimbali and Rancilio with standard portafilters. Also compatible with the La Marzocco SWIFT Grinder. 
NB: check the measurement of your current baskets and handles to assure correct fitting
18g Basket: height 24.2mm
20g Basket: height 26mm
22g Basket: height 28mm
VST's new filters deliver consistent extraction performance.
- All VST Filters are warranted for ZERO defects!
- 100% of holes are measured on every filter for minimum and maximum range limits on area and diameter
- All holes are measured for circularity, placement, square area and blocked holes
- Filters are matched for total square opening to +/- 5% to ensure identical group-to-group performance (typical filters vary from - 50 to +100%)