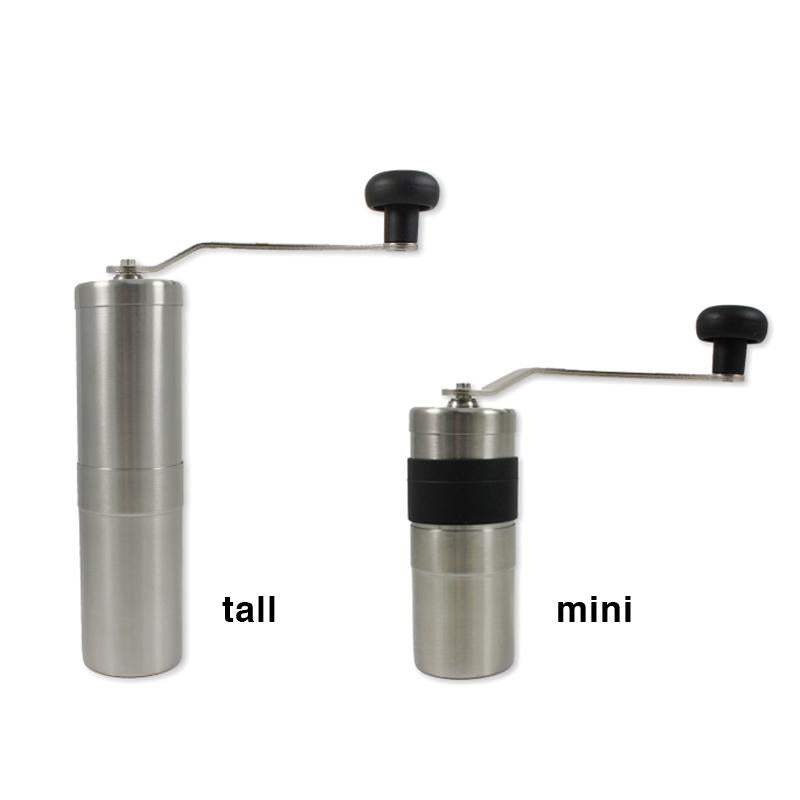 New model with an improved handle.
The Porlex Ceramic Burr Grinder has an all stainless steel housing, making it easy to clean and less static than plastic grinders.  The conical ceramic burrs are superior in a few respects: they stay sharp for much longer than steel burrs, they won't rust and they are easier to clean the coffee oils from. The grind size is easily adjusted from inside the ground coffee compartment, and ranges from a very coarse french press, all the way through to Turkish. 
Material:
Laser Etched Ceramic Burrs Made From Japanese Clay
Stainless Steel Body
Steel Handle
Plastic Handle 
The Porlex Mini II measures 130mm high, and the hopper capacity is 22 grams of coffee beans.  It's a perfect travel size and pairs well with an AeroPress.
The Porlex Tall II measures 192mm high, and the hopper capacity is 38 grams of coffee beans.