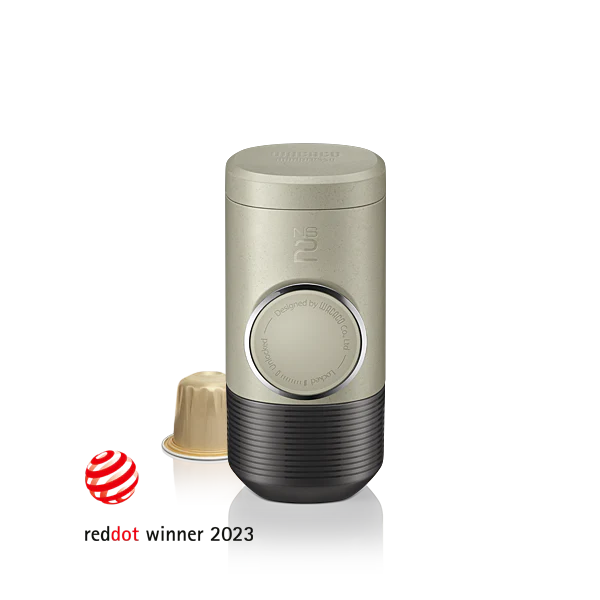 Wacaco MiniPresso NS2 Features
Ultra-portable - At 290 grams of weight and 5 inches tall, the MiniPresso NS2 packs light and can be taken with you anywhere.
Simple to use - Pop in the capsule, fill the chamber with hot water, and press away.
Easy to clean - When you're done, just remove the used capsule and rinse your MiniPresso.
Makes real espresso - The MiniPresso NS2 can generate up to 18 bars of pressure so there's no doubt you can make espresso with it -- complete with crema.
Nespresso-compatible - Works with Nespresso capsules and other Nespresso-compatible capsules.
Modern French design - The new design features an elegant silhouette and a neutral colour palette.
Eco-friendly - The new MiniPresso NS2 is made in part with easy-to-recycle, wheat-base polymers.
This product includes:
1 x Wacaco MiniPresso NS2
1 x Travel pouch
1 x Cup
1 x Drip tray