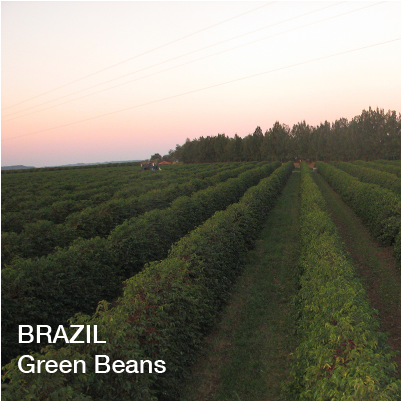 Roast your own coffee with our premium quality green beans. 
Brazil Coffee Beans:
Traditionally sun-dried Arabica from premium coffee estates in Brazil. Featuring a very soft body with medium acidity and an aromatic sweet taste. Great full flavoured coffee

Single-origin
Size: 1Kg 
Product: Green beans (Not roasted) in a 1 kilo Brown Zip Lock Bag. 
Please note: Green beans are only available to purchase online for pickup or delivery.