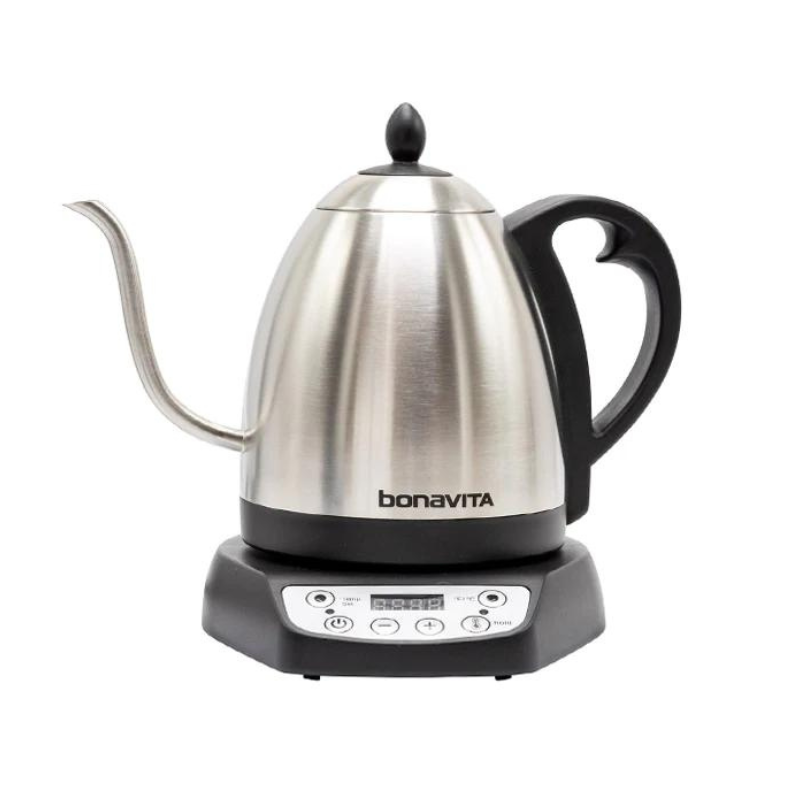 Quick heating - The Bonavita Gooseneck Kettle's 1000W heating element heats water to the precise temperature you want fast so you can move from grinding your coffee to brewing it in a short space of time.
Controlled pours - Whether you're brewing coffee or tea, the gooseneck design of this Bonavita kettle gives you precise control of your pour.
Heat and hold - Forget having to constantly check the temperature of your water -- this kettle keeps it at the temperature you set for an hour so you can move your attention to other important things, like grinding your beans.
BPA-free - Made with stainless steel and BPA-free plastic, your water stays clean, pure, and free from unpleasant tastes.
Unit measurement settings - Move from Celsius to Fahrenheit in a touch of a button.