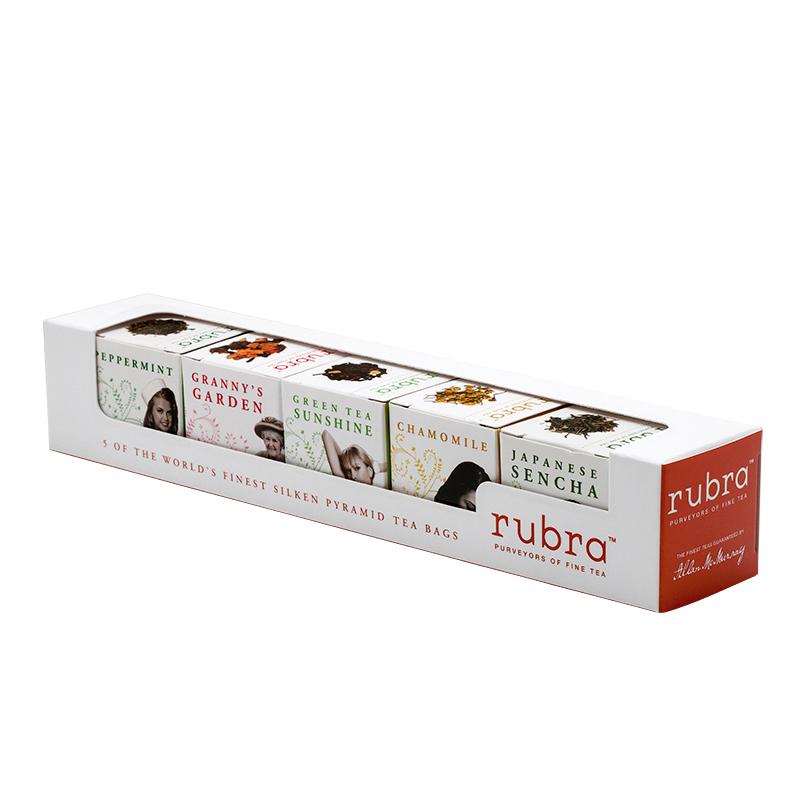 1 of each of the following tea cubes in a decorative Rubra pack: Peppermint, Granny's Garden, Green Tea Sunshine, Chamomile, and English Breakfast.
Peppermint
- Gently dried, of excellent Hungarian quality. The high content of etheric oils gives this peppermint its pleasant aroma and taste.
Granny's Garden
- 
A deliciously flavoured fruit melange with a strawberry/rhubarb taste and a hint of cooling mint to finish.
Green Tea Sunshine - An antioxidant-rich green tea balanced with the sweetness of pineapple. Deluxe!
Chamomile - A premium quality chamomile with bright yellow flowers, in a silken pyramid teabag. Calming and relaxing.
English Breakfast - A strong blend of Ceylon tea, perfect with breakfast.