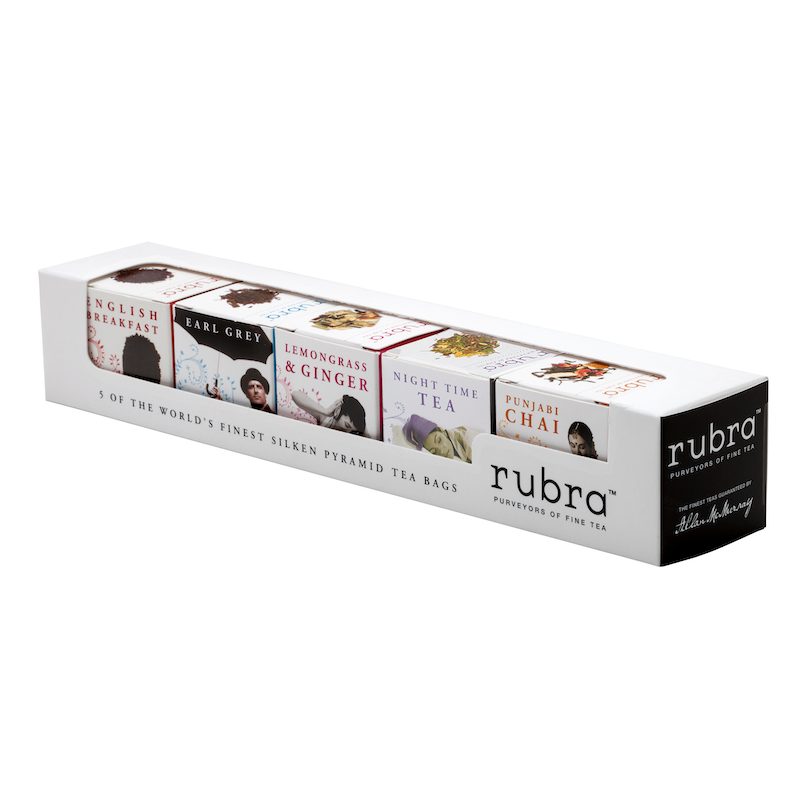 The following tea cubes in a decorative Rubra pack: English Breakfast, Earl Grey, Lemongrass & Ginger, Japanese Sencha and Punjabi Chai.
English breakfast - A strong blend of Ceylon tea, perfect with breakfast.
Earl Grey - A classically scented black tea with natural bergamot oil. A refreshing light citrus flavour.
Lemongrass & Ginger - A zesty and invigorating lemon ginger herbal blend with a hint of raspberry tang to taste. Lemongrass, ginger root, hibiscus.
Japanese Sencha - Dark green, long delicate leaf. A well-balanced tea, fine refreshing flavouring with a golden cup.  Rich in Vitamin C and low in caffeine.
Punjabi Chai - A popular blend of black tea with citrus peel, rose petals, almonds, cloves, cardamom and vanilla.